2018
El 22 de octubre en Raw, Reigns renunció al título y anunció que se tomaría un tiempo fuera de los cuadriláteros, revelando que su leucemia había regresado después de 11 años de lucha privada, comenzó el tratamiento para la enfermedad el 19 de octubre, tres días antes de su anuncio en Raw.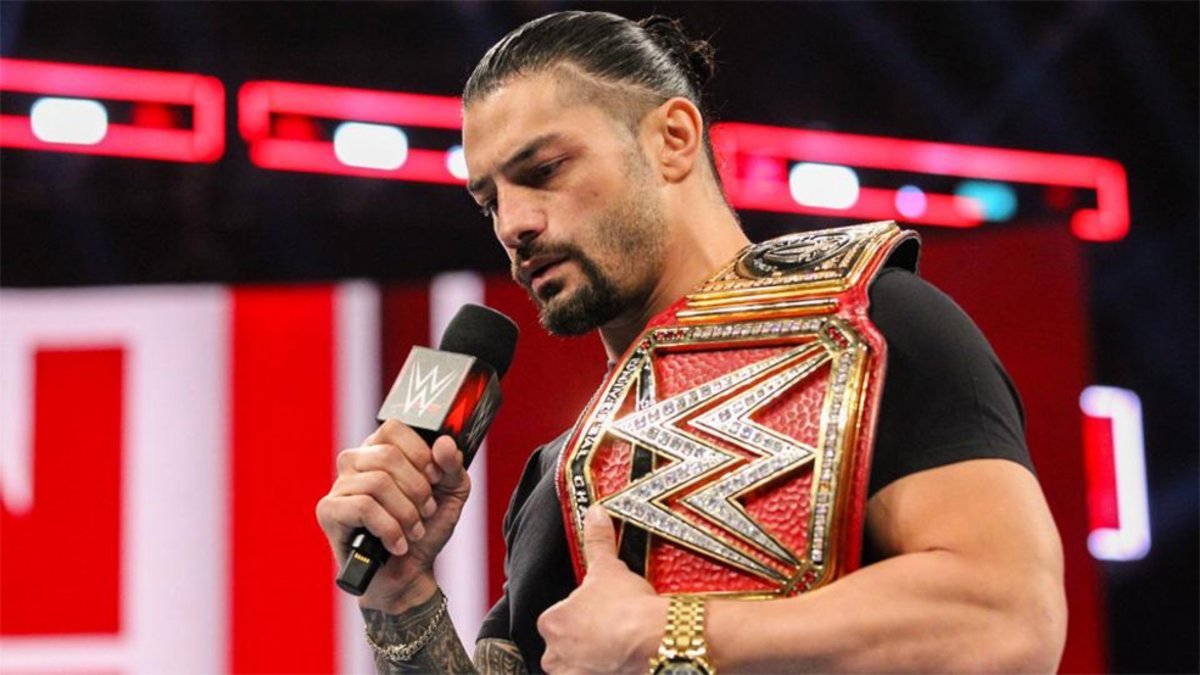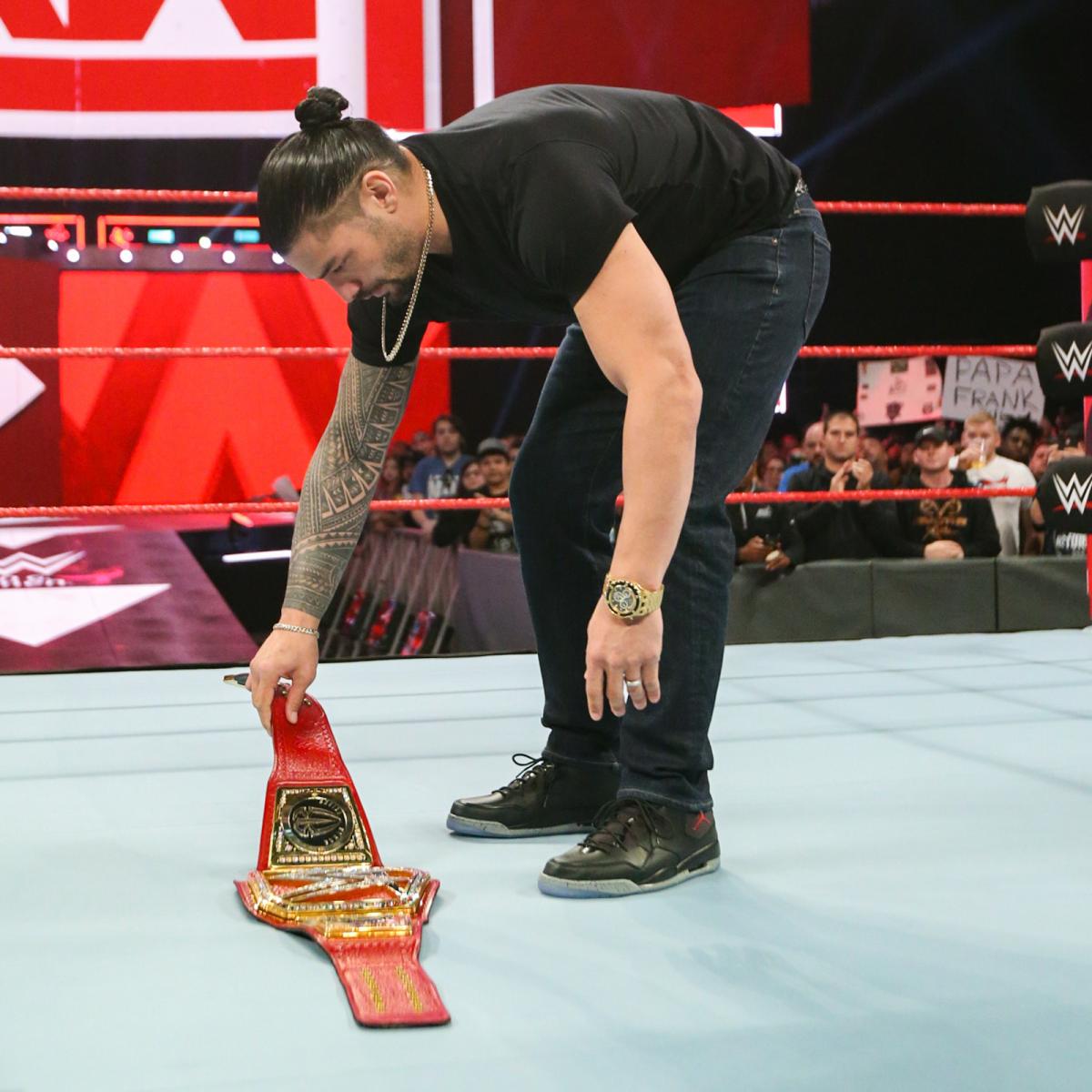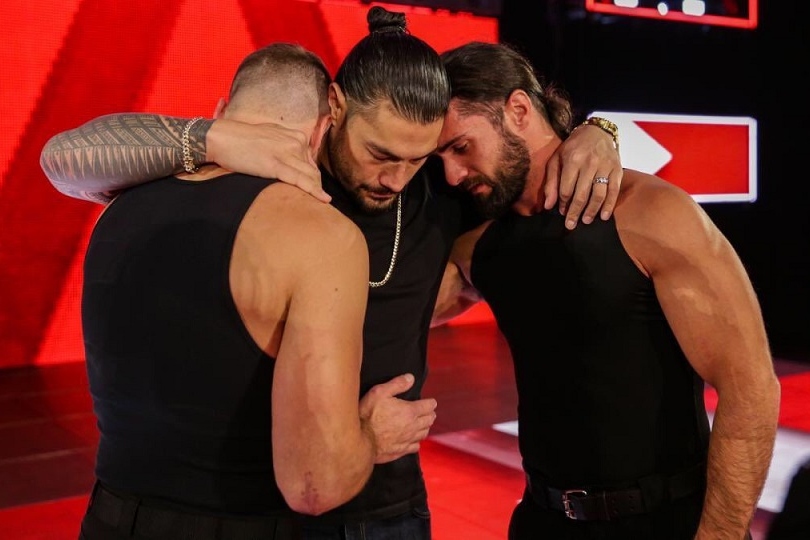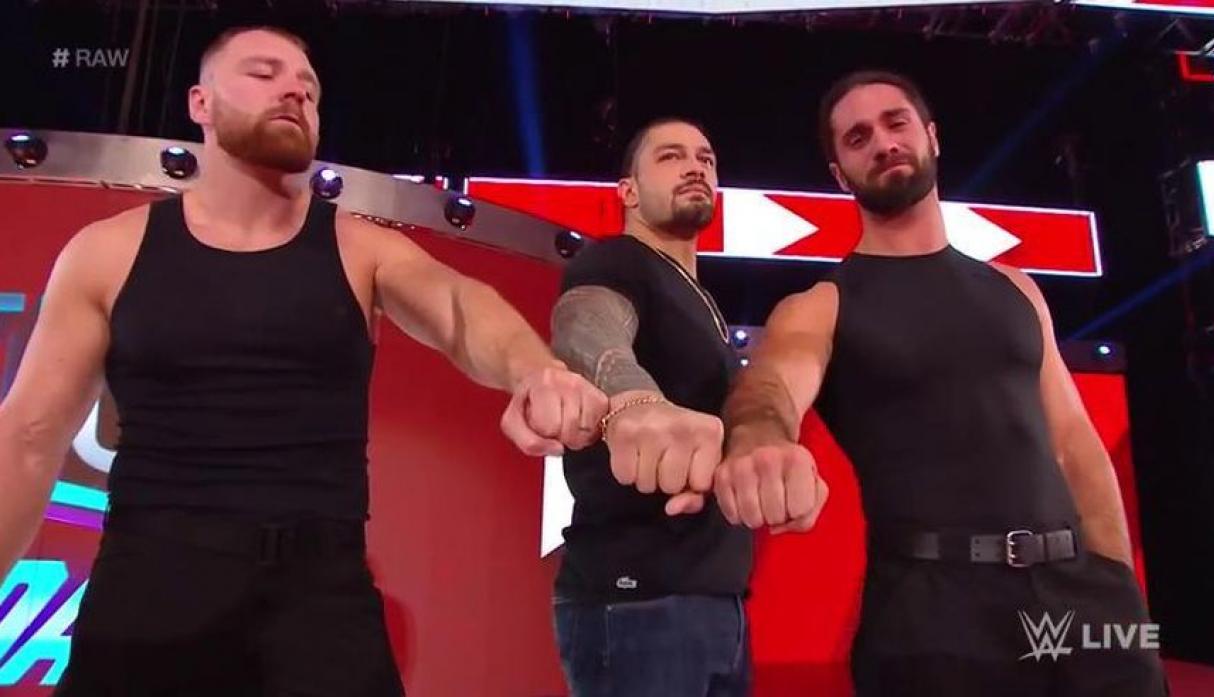 Roman Reigns anunciando que tiene leucemia y que tiene que dejar el título.
2019
El 25 de febrero de 2019 en Raw, Reigns hizo su regreso y reveló que su leucemia se encontraba nuevamente en remisión. Fue acompañado en el escenario por Rollins, antes de que los dos se abrazaran.​ Más tarde esa misma noche, Reigns y Rollins salvaron a Ambrose de un ataque de Drew McIntyre, Bobby Lashley, Elias y Baron Corbin, lo que sugirió una posible reunión de The Shield. La semana siguiente en Raw, Ambrose devolvió el favor, salvando a Rollins y Reigns de un ataque de Corbin, McIntyre y Lashley, antes de que el trío realizara su pose característica, reuniendo oficialmente al grupo por tercera vez.​ El 10 de marzo en Fastlane, The Shield derrotó a McIntyre, Lashley & Corbin en un Six-man Tag Team match.
Regreso de Roman Reigns a RAW 2019.
The Shield VS Corbin, McIntyre y Lashley Fastlane 2019.
Después de haber sido atacado por McIntyre antes de una lucha programada en el episodio del 11 de marzo de Raw, Reigns aceptó un desafío de McIntyre dos semanas después para una lucha individual en WrestleMania 35. Luego de aceptar el desafío, Reigns y McIntyre comenzaron a pelearse, y la pelea terminó cuando McIntyre tomó la delantera y atacó a Reigns con un Claymore Kick; pero en el WrestleMania, Reigns derrotó a McIntyre.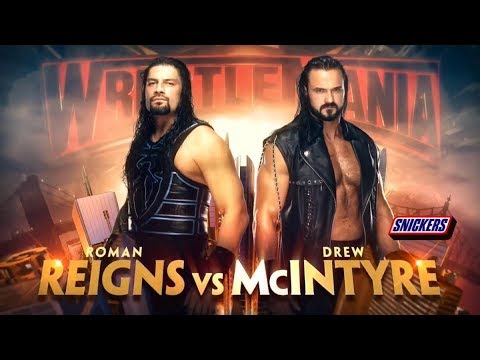 Reigns Vs McIntyre WrestleMania 35.
En el episodio del 16 de abril de SmackDown, debido al Superstar Shake-up, Reigns dejó la marca Raw para unirse a la marca SmackDown. A su llegada, Reigns atacó a Elias y Vince McMahon (Su jefe); y la gente de la WWE describieron a Reigns como la mayor adquisición de SmackDown, así como el futuro de SmackDown y WWE.La semana siguiente en SmackDown, Reigns fue atacado por Elias y Shane McMahon. Más tarde esa noche, McMahon anunció que Reigns se enfrentaría a Elias en Money in the Bank. Reigns hizo su debut en el ring de SmackDown en el episodio del 30 de abril, derrotando a The B-Team (Curtis Axel & Bo Dallas) en un 2-on-1 Handicap match con Elias como árbitro especial invitado.
Roman Reigns haciendo su aparición en SmackDown.
En Money in the Bank, Reigns derrotó a Elias en solo 10 segundos. Dos noches después en SmackDown, Reigns derrotó una vez más a Elias en el evento principal.
Roman Reigns VS Elias Money in the Bank 2019.
El 7 de Junio de este año Roman Reigns se medirá a su jefe, Shane McMahon en el evento Super Showdown de Arabia Saudí.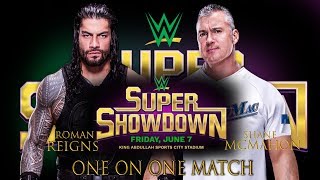 Roman Reigns VS Shane McMahon Super Showdown 2019.